Digital accounting.
Easy, compliant, cost-efficient.


Financial accounting, Expense reports, Payroll accounting, etc.
Affordability through digitalization –
no cutbacks in individual service.
Individual consultations and trustee services, and among the best-value rates in Switzerland.


We take over your VAT statements, and help you to save on your taxes in general.


Do you have your taxes under control?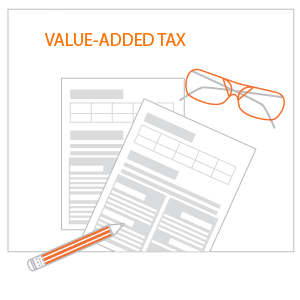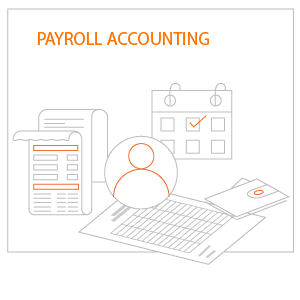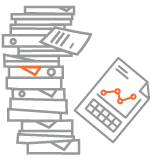 We take the pressure off:
As an entrepreneur, time is scarce – and bureaucracy wastes this precious resource. Instead of dealing with accounting, expense reports, VAT or other administrative matters, you can instead take care of your customers, and develop your business further.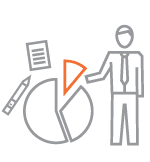 Reduced to the essentials:
Everything is becoming more complicated – regulations, tax- and special cases grow larger and larger. We show you optimal solutions, and make everything simpler again. Just upload all invoices, receipts and expenses to the server – that's it! We do the rest, and produce understandable, informative reports.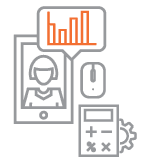 Competent Consulting:
Do you need not only accounting, but also support on issues related to business financing, business plans, taxes or public administration? No problem: we will assist you in a professional and timely manner. What makes us different from a traditional trustee? It is the price!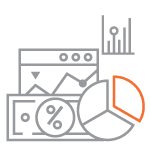 Price:
Paying a high price to traditional trustee, purchasing expensive software, or educating staff on systems… all of these are cost factors. If you are looking for individual consultation and still want to benefit from reasonable prices, then we are the right partner for you. Our hourly rates are unrivalled in Switzerland.
You upload your invoices and receipts to the server.
Based on the documents, we sort, label and record your business transactions, and take care of VAT.
3. Complete Accounting documents
We make annual financial statements, and inform you in a timely manner on the current status of your finances.
"Other external service providers were either too expensive for us, or we had to do a lot of the preparatory work ourselves. With abrechnungen.ch we don't have to worry about anything else.  I Just send the documents, and remain available for further questions."
Stefan Wolfensberger
CEO
Real Swiss Cheese GmbH
Zürich
"As we provide fighter jet aircrafts on three continents, we're often on the road. So we're glad to have found a trustee we can contact flexibly (often via Skype). Our advisor also takes care of issues that go beyond accounting. That's something we e value highly."
Philipp Schär
Managing Partner
Migflug & Adventure GmbH
Zürich and Greppen
«With our Investment matching platform many tasks arise, and we cannot arrange all of them efficiently in-house. In abrechhnungen.ch we have found a competent, reliable partner, who along with accounting efficiently covers graphics and administration as well.»
Martin Signer
Managing Director
4Finance AG, c/o SmartMoneyMatch
Zürich
abrechnungen.ch was honoured as Best Practice Case example at the annual conference of «EXPERTsuisse». This top-notch conference was rightly entitled as «Sustainable Business Models» and «Digitalisation of the Fiduciary Services Sector». EXPERTsuisse is the Swiss Expert Association for Audit, Tax and Fiduciary.